Speed up your Conversion
iFlicks has integrated video muxing and encoding capabilities. That way you can choose the best option to quickly import your video files into iTunes.

With iFlicks you can process your videos faster than ever before so you can watch them on your iOS device right away.


Extremely fast processing of many video types
High quality video encoding using hardware encoders on supported systems
Audio support for multiple tracks with different languages in stereo and surround
Support for subtitles to be embedded in your video files
Dedicated presets to optimize videos for any Apple device like Apple TV, iPhone, iPad or iPad Pro
Many current video files can be transferred into m4v containers without lengthy re-encoding or quality loss. iFlicks goes through great length to make this easy for you. The works perfectly for all H.264, HEVC, AAC, AC-3 and EAC-3 streams.
Your video content is not H.264 or HEVC (H.265)? No problem. iFlicks uses the most advanced encoders to convert your video stream while keeping quality high and files sizes low. iFlicks even utilizes hardware encoders like the Apple T2 Chip when available to reduce the time required for encoding.

The same goes for all audio content not already in a format compatible with mp4/m4v files.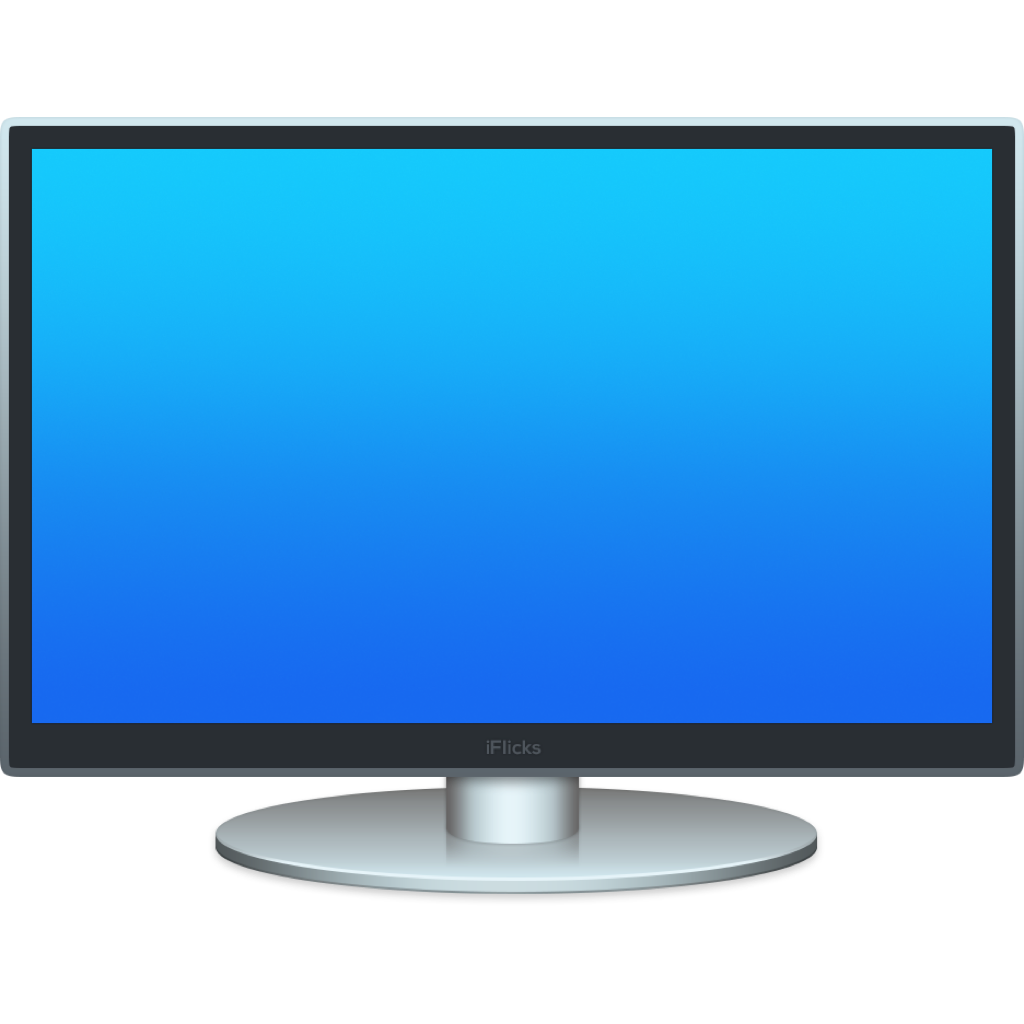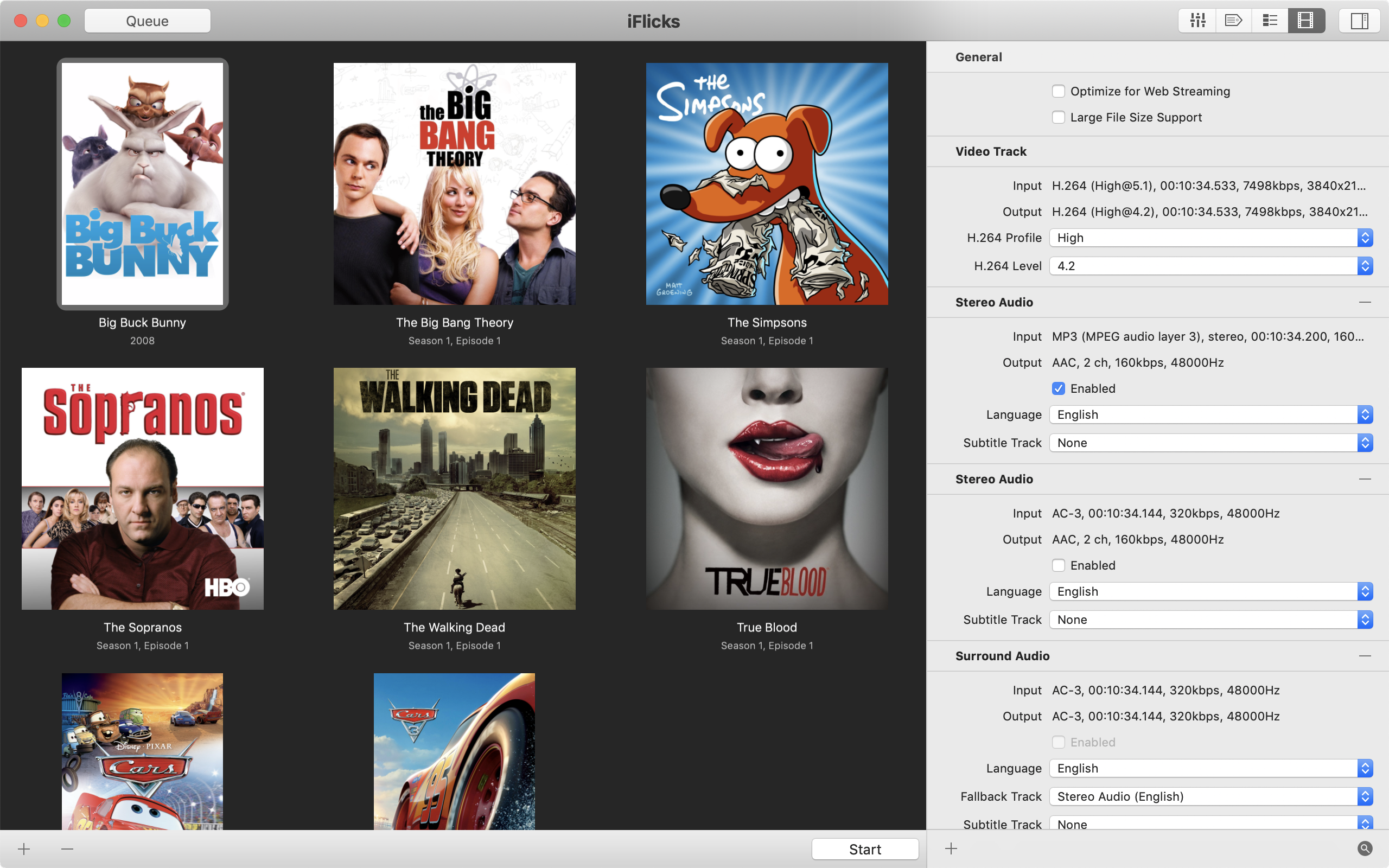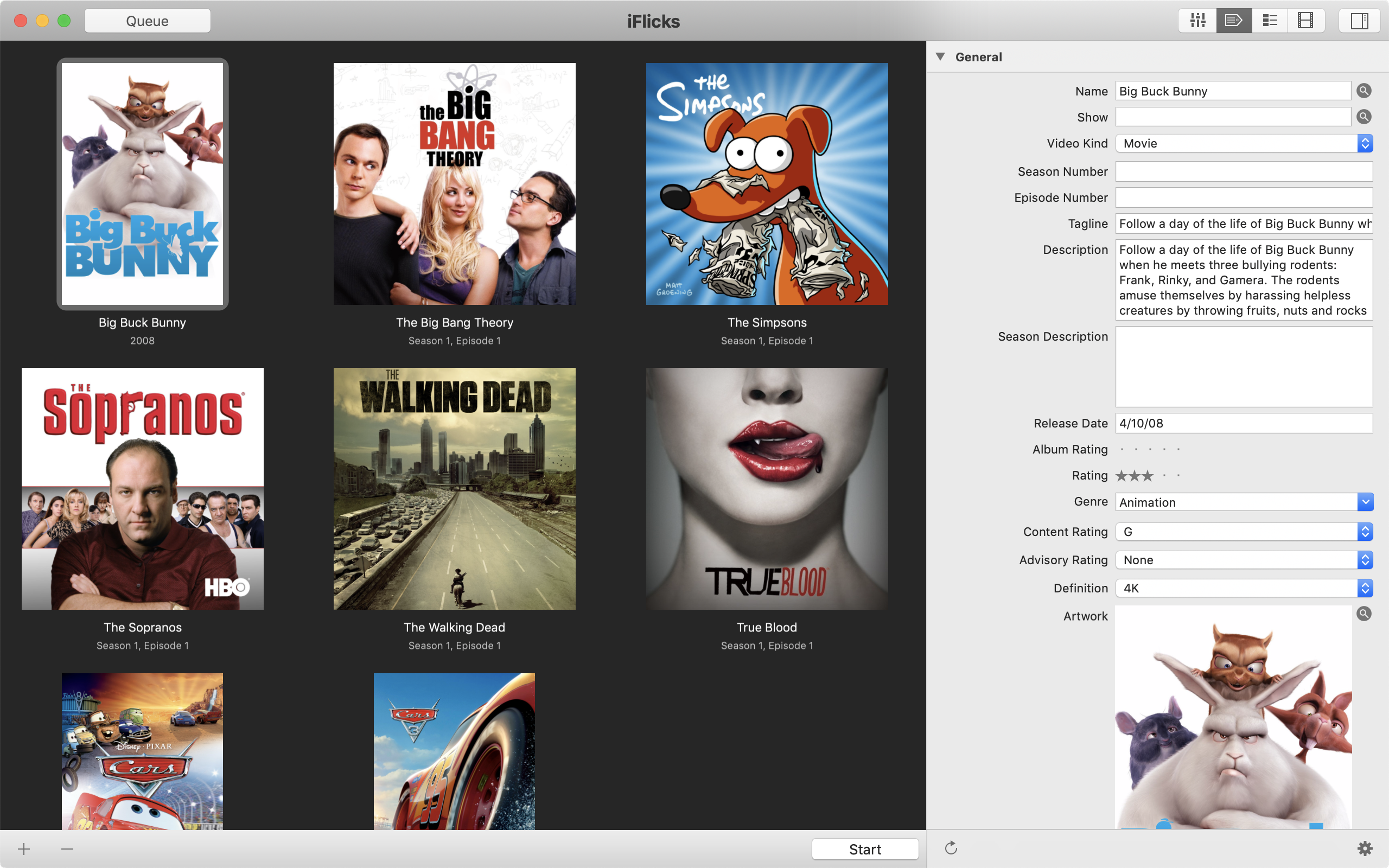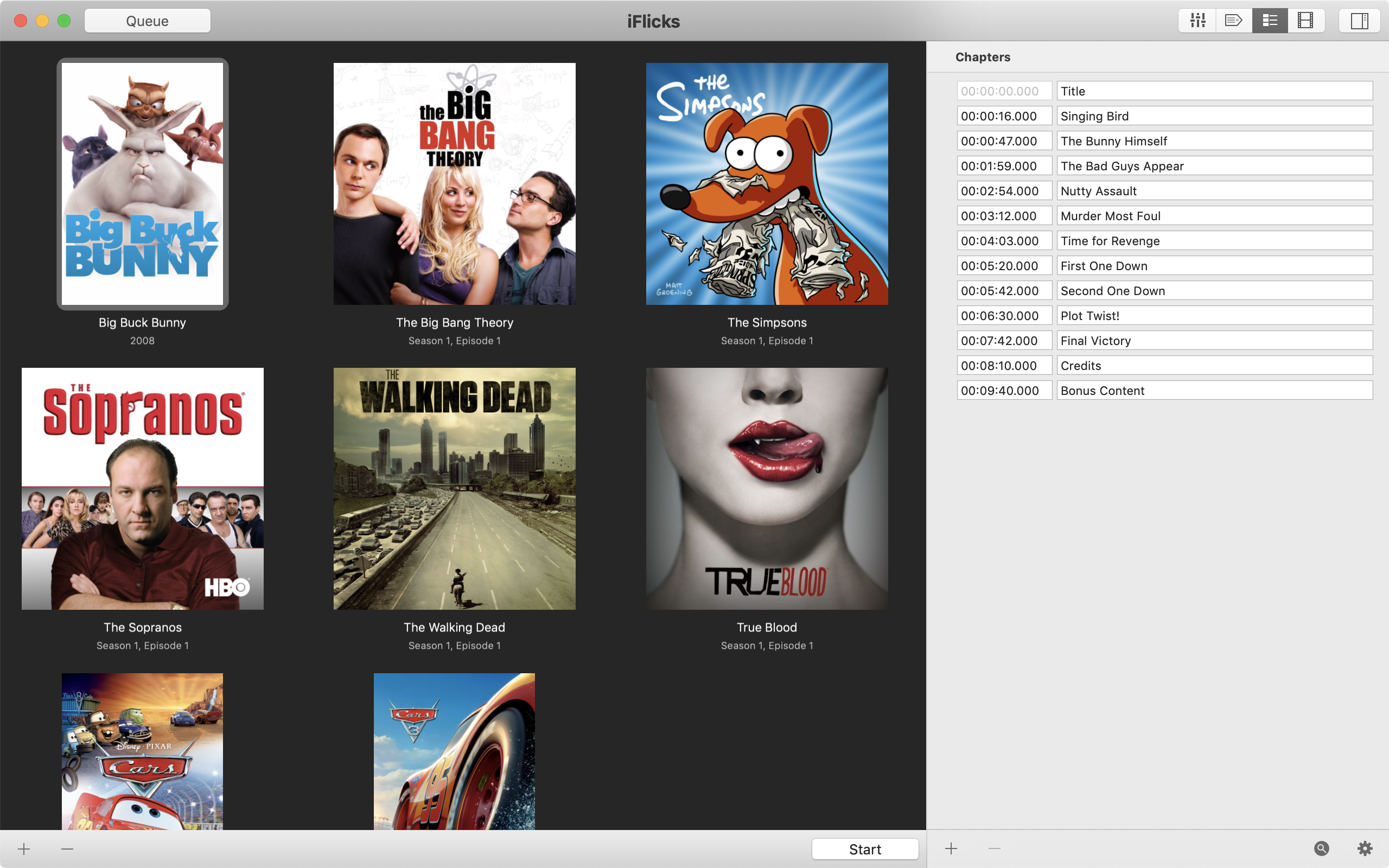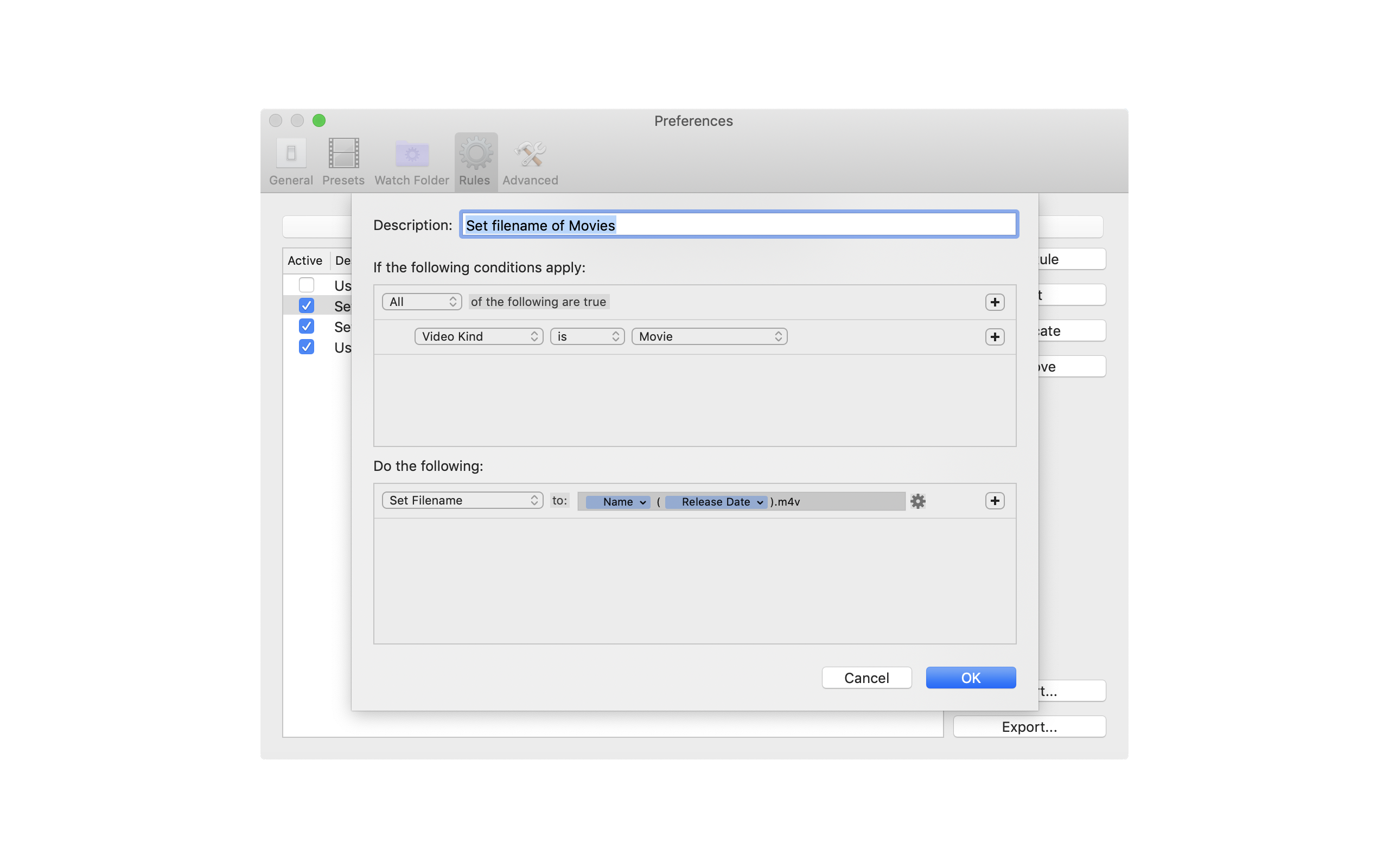 iFlicks is FREE to download and use during the Trial period.
Afterwards
Subscriptions
can be purchased in the app.